Dentist In Harrisonburg
Dentist in Harrisonburg | Tooth decay and infections can leave you with weak and brittle teeth. After the problem has been addressed with fillings or a root canal, it is important to strengthen the teeth.
This will keep you from losing them in the future. While veneers only improve the surface appearance of your teeth, crowns can protect and strengthen them.
Dental crowns are also recommended for strengthening very worn or damaged teeth. Moreover, worn teeth are a natural side effect of aging, and injuries can cause a chipped or cracked tooth at any age.
Crowns can restore your ability to chew properly and prevent your teeth from further erosion. Learn more by scheduling an appointment with our dentist in Harrisonburg.
Dental Crowns Can Help Replace Missing Teeth
Dentures, bridges and implants are used to replace missing teeth. Each option uses crowns to help restore your smile. Implants are titanium posts that are surgically inserted into your jaw bone.
Moreover, crowns are applied over the posts to give the appearance of natural teeth.
Our dentist in Harrisonburg recommend placing crowns on the anchor teeth to give you the strongest connection.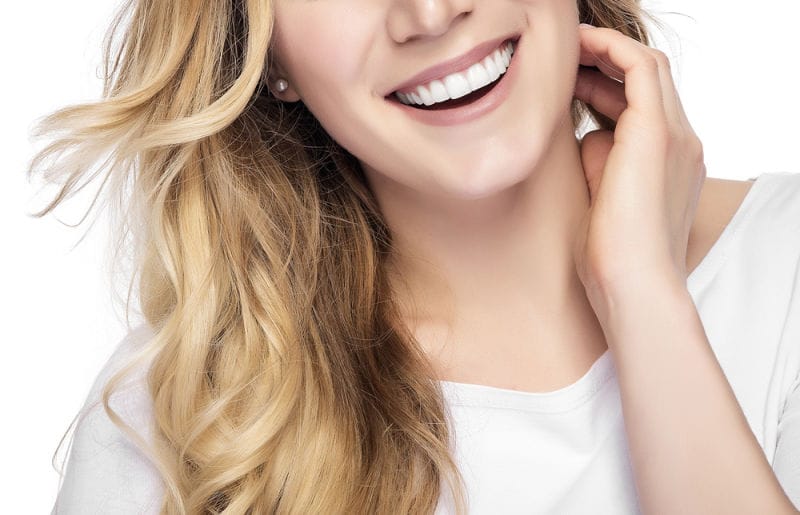 What Are Dental Crowns?
In short, dental crowns are custom made caps that are placed over your existing teeth. In fact, they look very natural. Crowns can be made from many different materials, but we recommend porcelain or ceramic crowns. Our dentist in Harrisonburg will advise you on the benefits from either option.
How Are Dental Crowns Installed?
Two appointments are required for dental crowns. On your first visit you will have an exam and impressions of your teeth will be taken. Your tooth will be cleaned and lightly sanded, and then a temporary crown will be applied.
Your impressions will be sent to a lab, where your custom crown will be made. Once it is sent back to your dentist, you can come in for your second appointment.
Next, a special cement will be used to permanently attach the crown, and your dentist in Harrisonburg will check your bite to make sure that your new crown fits properly.
Why Should I Restore My Smile?
Untreated dental problems will only get worse. This eventually leads to tooth loss and gum disease. You can develop problems with chewing and speaking, which will affect your health and your career.
The bacteria that grows in an unhealthy mouth also affects your immune system and your overall health.
Most importantly, your smile is a major element of connecting and bonding with other people. In fact, fixing your smile is just as important for your mental well-being as it is for your physical health.
Caring for Your Dental Crowns
Brush you teeth gently at least twice a day
Floss daily
Avoid hard to chew foods
Visit your dentist in Harrisonburg as recommended
Our Dentist in Harrisonburg Can Help Correct Your Smile
Dental crowns are a great solution for many problems. Our dentist in Harrisonburg can take a look at your mouth and create a custom plan that works for your unique situation.
Give our office a call to schedule an appointment or book online. We are accepting new patients and we take most insurances!