Dental Exam Harrisonburg VA
Dental Exam | Avoiding routine dental exams can cause cavities, gingivitis, and other dental issues. Therefore, maintaining your scheduled visits is essential for optimal oral health. Most dentists recommend dental exams every six months. Those who are pregnant, diabetic, smoke or have a compromised immune system may need to visit more often. At these exams, the dental hygienist and dentist will examine your teeth and gums for signs of disease. They may also take X-rays to ensure your mouth is healthy.
Sometimes chronic medical conditions affect the mouth. You may be ill and not even know it. Diabetes, lupus, and arthritis can sometimes lead to gum problems, so your dentist can actually help you manage your overall health. We rely on our teeth on a daily basis. They help you chew and smile and therefore should be kept healthy. Are you due for your dental exam? If so, now's a good time to schedule one. Contact us today.
What Happens at a Dental Exam?
Dental exams make your teeth clean and healthy. The hygienist will use a powerful brush to clean your teeth thoroughly, removing any stains and debris. They may also use scraping tools to remove stubborn plaque and tartar, especially if it is in hard-to-reach places, such as below the gum line.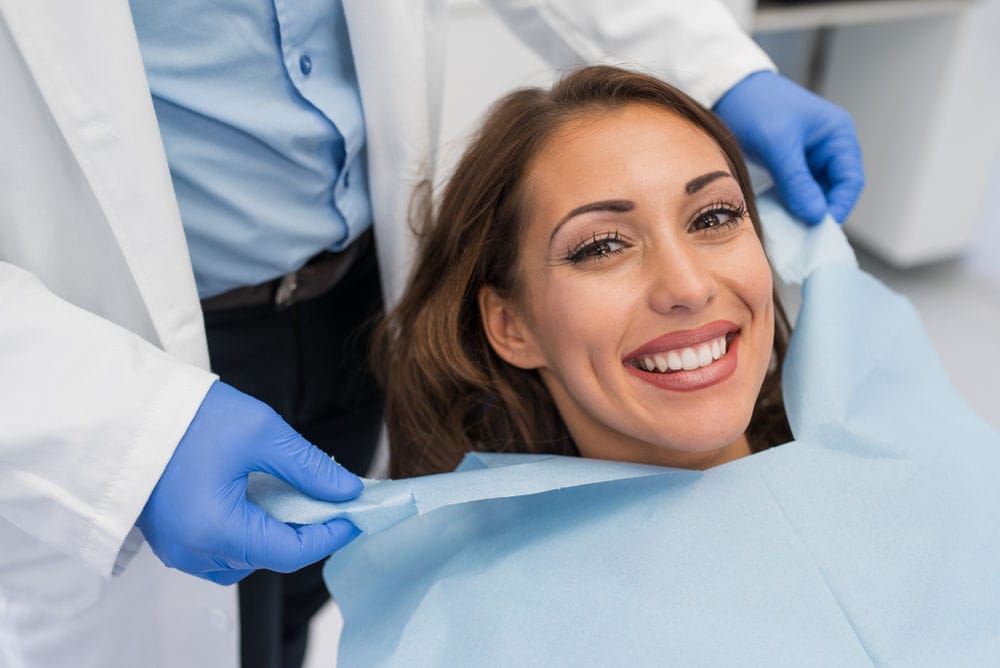 The hygienist will also floss your teeth to remove food stuck in between teeth. The final step is to polish the teeth to make them shiny. The hygienist may also apply fluoride to the teeth. This is most commonly done on children, although some adults may benefit from it as well. Next, the hygienist will go over your at-home dental care habits with you. If there are problem areas, he or she will let you know how you can improve your brushing or flossing at home.  In addition, the hygienist may also provide nutrition education, particularly for children, who tend to eat too much sugar. Sugar is the main cause of tooth decay, so limiting sugar intake is ideal.
X-rays are often done every 1-2 years to check the structure of your mouth. Panoramic X-rays are often used to take pictures of the entire mouth. The dentist will look for any jaw alignment issues or any signs of decay that might be hiding in between teeth.
The dentist may do a quick evaluation of your teeth to see if they are healthy. If you use dentures or other devices, the dentist will clean them and make any necessary adjustments. If you have cavities, gum disease or other issues, your dentist will likely want to schedule a follow-up appointment to take care of the situation before it gets worse.
Regular dental exams are important for your teeth. If your goal is to maintain a healthy smile for life, Harrisonburg Family Dentistry can help. We provide exceptional dental care for patients of all ages, from babies to seniors. Contact us today to schedule your next exam.