Cosmetic Dentistry Harrisonburg VA
Cosmetic Dentistry | Do you have healthy teeth but are still unhappy with your smile? Do you feel self-conscious about speaking, smiling or laughing around other people? If so, you can stop dreaming about the perfect smile and make it a reality. 
It's time to consider some of the smile makeover options that we have at Harrisonburg Family Dentistry. We offer many types of cosmetic dentistry to fit your needs. Whether you want to repair chipped or cracked teeth, fill in gaps, fix the shape of your teeth, remove stains or even replace entire teeth, we can help. You may have multiple options when it comes to improving the appearance of your teeth.
Composite Dental Bonding

Do you have worn or chipped teeth? Do you have large gaps between your teeth? If you have just a couple of areas that need to be fixed, then dental bonding may be a good option.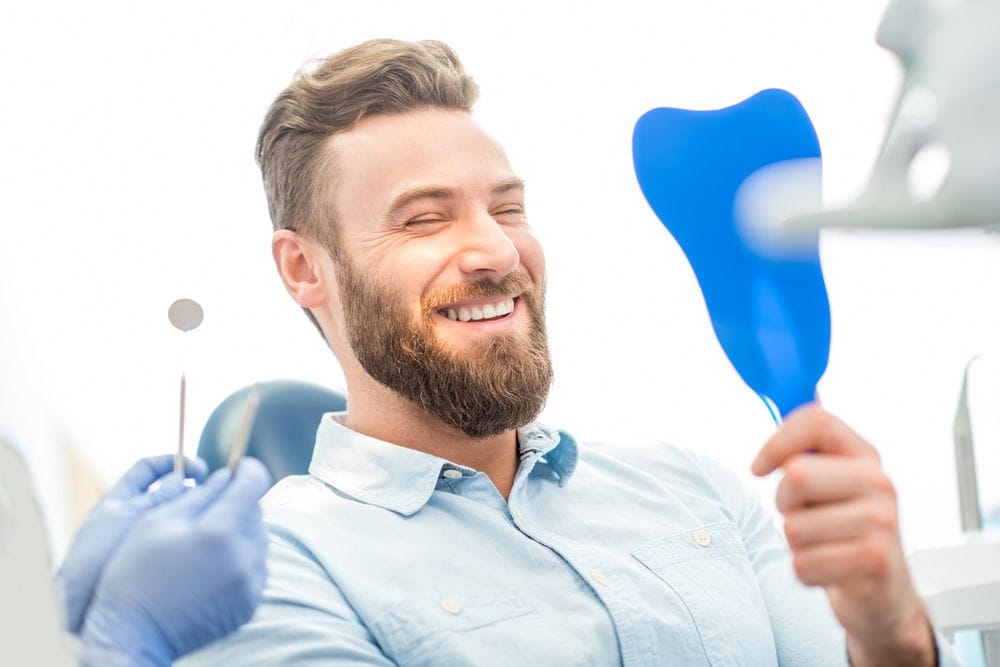 Bonding uses tooth-colored material similar to white fillings to recreate, rebuild or repair unattractive areas of the mouth. Bonding can be used on the front teeth and exposed root surfaces. The procedure is quick and easy, requiring just one visit to complete. Bonding can be used with other cosmetic dentistry treatments
Dental Veneers

Dental veneers are known as Hollywood smiles because they can give you a smile worthy of a movie star. They can change everything about the way your smile looks. Dental veneers are thin shells that are placed on the fronts of your natural teeth.
Dental veneers can be used on:
Crooked or crowded teeth.

Discolored teeth.

Misshapen teeth.

Worn, chipped or short teeth.

Gaps between teeth.
There are several types of veneers we may use, such as Lumineers, porcelain veneers or zirconium veneers. We can choose the right type for your smile. Each offers effective results that can give you a beautiful smile in no time. 
Teeth Whitening 
Stains from beverages such as coffee, tea, and wine can make our teeth look older or darker than they used to be. Tobacco use can also stain teeth. 
Harrisonburg Family Dentistry offers affordable teeth whitening treatments that can remove these stains without causing damage to your teeth. We use whitening trays and prescription-strength whitening gel to remove the stain particles in the pores of your teeth. Our in-office whitening procedures provide more effective results than the over-the-counter whitening products that you buy at your local drugstore. 
Contact Our Office Today
Overall, if you're unhappy with your smile and are wanting to discover your smile options, we can help. Choose one or more of our cosmetic dental options to get the smile you have always dreamed of. We can help boost your confidence and give you a smile you'll be proud to show off.
Cosmetic dental treatments can also be combined with porcelain dental crowns, dental implants, white fillings and other restorative options for a complete smile makeover. Call Harrisonburg Family Dentistry at (540) 209-8090 today to schedule a cosmetic dental consultation. Moreover, you can also schedule an appointment online. We look forward to helping you achieve your smile goals.